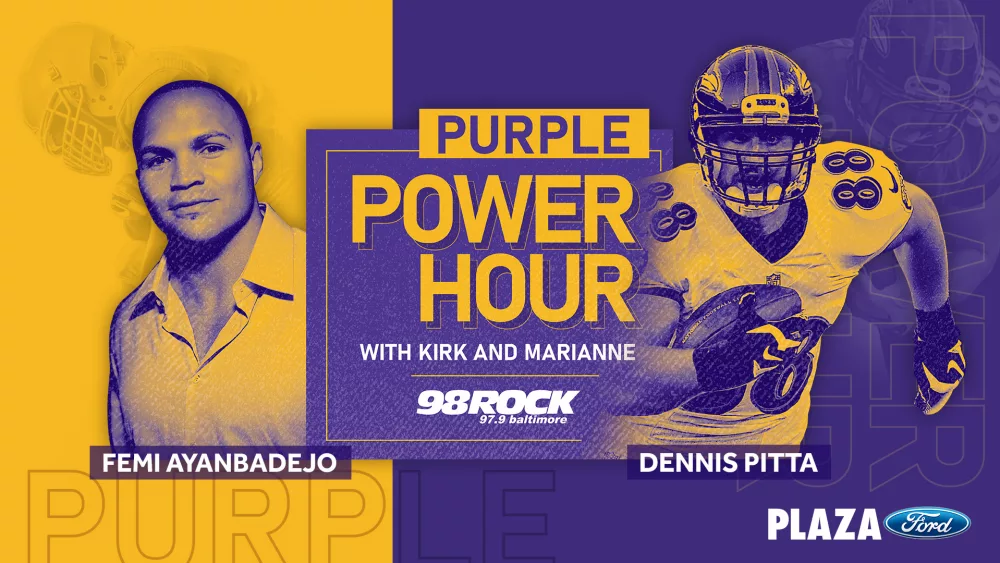 The 98 ROCK Purple Power Hour driven by Plaza Ford!
This season, Kirk and Marianne are joined by Ravens Legends Femi Ayanbedejo and Dennis Pitta every week to discuss Sunday's game, plus everything else happening with the team and across the NFL.
Listen in this week on Monday at 6 p.m., and watch the following day on Very Local!
Listen to win at 97.9 FM or you can stream at https://wiyy-2.onecmsdev.com/player/ or on the 98 Rock Baltimore mobile app (Android / iPhone).
Latest Episode: